Eyeliner Stamp Combo Pack - Intense Black
Get The Look
Laura is wearing our Eyeliner Stamp in Modest 10mm. She styled her brows using our Quick Brow Sculpting Lamination Gel and set her makeup using our Quick Screen SPF 50+ Glowy Finishing Spray.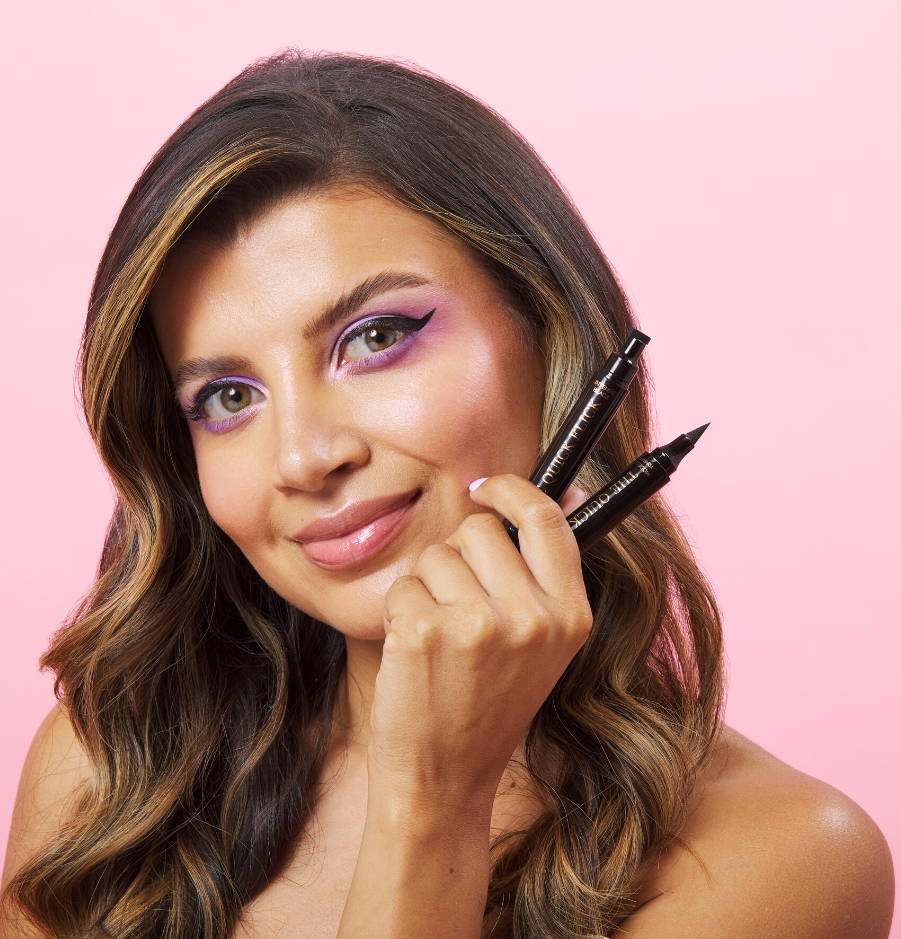 How To:
Quick Flick
Stamp, Line & Repeat.
The world famous winged eyeliner that requires zero skill and zero time! Simply stamp and line for matching wings in seconds.

Watch the Video >
OTHER TOP
Eyeliner Picks
Meet our range of eyeliner innovations for faster, fuss free beauty applications that give you back your time in the morning!